Stay Refreshed with Our Skilled AC Repair in Delvan, IL
It can be exhausting when your air conditioning will not operate. Don't get upset. Alternatively, let the pro Fleming Heating & Air Conditioning Inc techs restore your comfort swiftly with our AC service in Delvan.
We're legendary for speedy service that's completed properly the first time. So, you can depend on our techs when you need get your AC running again fast.
Whatever you need us to do, you can trust us to maintain your air conditioner. Our specialists can manage a variety of your problems, from emergency AC repair to everyday repairs.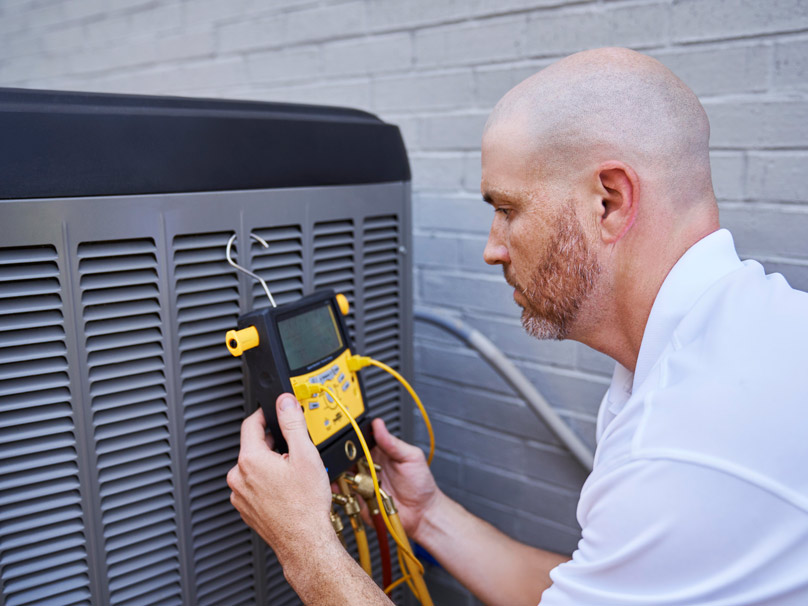 AC Service in Delvan and Surrounding Areas
Call the specialists at Fleming Heating & Air Conditioning Inc when you require quick AC repair in Delvan.
The majority of service calls can be lessened with annual service, so it's a great opportunity to review our annual maintenance plans while we're doing repairs. This service helps your system work like it should and might enhance its efficiency
When repair bills are building, it's time to get started considering AC installation. Picking a modern air conditioner could seem tough, but our professionals make it simple. We'll help you pick the idealequipment for your family.
Ready to schedule air conditioning services? Give us a call at 877-389-2465 or contact us online right away.