Let Us Take Care of All Your Cooling Needs with Excellent AC Repair in Rockford, IL
Don't permit your air conditioner to upset you when it will not switching on. Call Fleming Heating & Air Conditioning Inc alternatively, and we'll have your residence chilly again quickly with our AC service in Rockford.
Our repair technicians can take care of all your cooling repairs. We have the knowledge to care for your system, whether you need a easy fix or emergency AC repair right away.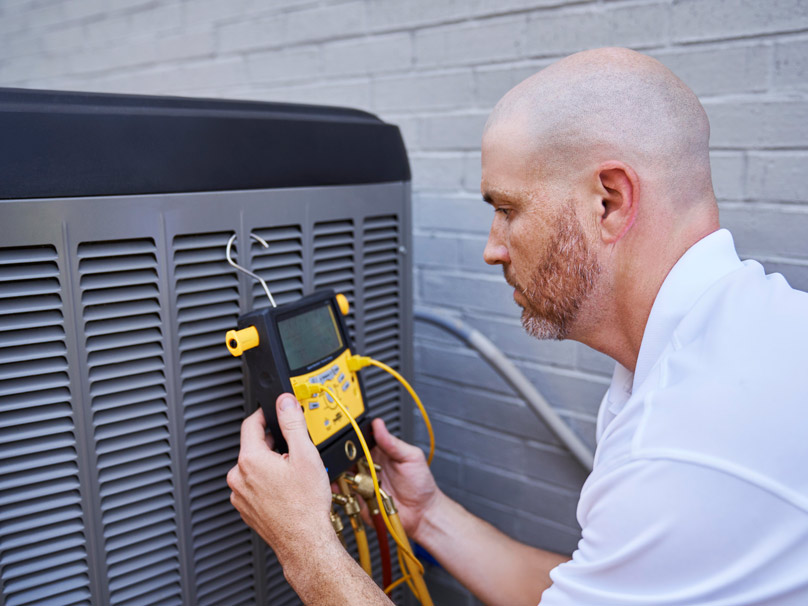 AC Service in Rockford and Surrounding Areas
Our Fleming Heating & Air Conditioning Inc professionals can assist you when you are looking for rapid AC repair in Rockford.
If you're behind on your yearly service, we can talk through our maintenance plans while we're at your house. Were you aware getting a tune-up might help stop breakdowns? And can make your system cool for an extended period of time?
If you're contacting us for help more and more often, it's time begin budgeting for AC installation. Even more so when those expenses are bigger than half the price of a new air conditioner. We'll go over all the solutions and help you select the best system for your home.
To request an air conditioner service appointment today, call us at 877-389-2465 or contact us online.